Think about taking a vacation. After unloading suitcases and getting settled in, question number one is, "where should we eat?" In an environment where choices are endless, it's important to differentiate from the competition. And capitalizing on a market that is food forward is no easy task, but there are a few things to consider when the goal is 'destination restaurant.'
Become a sight to see
Social Media has changed the game in terms of marketing a business. It's more important than ever to have a strong social presence. One way to bring Instagram-worthy shots to a restaurant is with decor! We're not talking about light fixtures, though. THink bigger than that! Think murals, photo-op locations, colorful stairs, bathrooms with fantastic lighting, and selfie stations. Convincing someone to travel to a restaurant from quite a distance will take a bit more than great food. It's going to take an experience.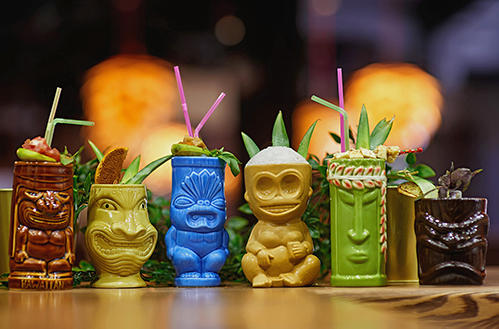 One of the most significant ways to bring social media to a business is by creating picture-perfect foods. Adding a signature item will give guests something to have on their minds before choosing a place to eat. If your items on the menu aren't giving you the Instagram-worthy shots you deserve, you're missing out on free publicity. Create at least one item on your menu that you know will be a visual showstopper. This could be a signature drink, dessert, or appetizer that brings curious onlookers into the door from social media.
Keep it fresh and keep it local
If you're not already using the freshest ingredients on the block, you're missing out. Partnering with local farmers and local foodservice companies will give you the freshest ingredients. Remember that when consumers are planning their next meal, they are more likely to opt for local when out of town. Boasting a restaurant as a place where local is a top priority is a great way to engage with the community and to offer some goodwill for patrons.
Make friends
Connecting with a local concierge can give you the upper hand in attracting out-of-town guests. Invite concierges and hotel staff for a meal and give them a reason to recommend you first! Consider giving the local concierge cards with their name on them, offering customers a free promotion. Use these cards to track referrals and reward the concierge as they bring in more customers.
Relationships are more important than ever, and now is the time to solidify those connections. Keep your food top-notch, but remember if you want to be a destination, you'll have to offer ip an experience worth the travel!