As the pandemic presses on, customers are looking for comfort now more than ever. And what better place to find comfort than in a hearty meal that takes you back to mom's cooking. That is why kitchens across the country are taking their menu back to the basics with heavy meals that strike a chord with the heart.
Emotions are some of the most powerful selling tools out there. Connecting an emotion to a dish not only brings a smile to a mouth but also makes a lasting impression. It's true; memories intertwined with emotion are usually the strongest memories we hold. So, if you can introduce a customer to a dish that reminds them of home, an emotion, or their past, chances are they'll remember your dish for years to come.
What makes a dish Comfort food?
It's easy to assume that anything simple falls into the category of comfort food, but you'd be missing a large section of the puzzle. Comfort food must provide a nostalgic value to someone, and that nostalgia will be different for each person. So, how do we target nostalgia when each person is so different? The answer lies within regions. Comfort food will vary quite a bit from region to region, and it's important to think about the location you are catering to. While biscuits and gravy might be a comfort food for the south, that might not necessarily be true for the coast.
One common denominator of many comfort foods is energy-dense foods. These could be high-calorie, high fat, salty or sugary foods. Think, for example, macaroni and cheese, french fries, chicken noodle soup, mashed potatoes, and pot roast!
Modern twists on down-home classics
Comfort food doesn't have to be boring. It's easy to spice up the simple nostalgic recipes we remember from childhood and add a twist. Typical comfort foods like macaroni and cheese, for instance, can be given a facelift just by adding a few ingredients. Take your typical mac and cheese and add peaches, and you have a completely different dish with the same nostalgic feel.
When serving up a classic comfort food dish, you don't have to shy away from innovation. If your recipe's core has a hearty nostalgic feel, it's going to transfer to the customer. Don't be afraid to mix things up and add a little twist to your dishes. Comfort food is open for an array of interpretations and can be given a giant facelift if you're not afraid to get a little creative.
Top 5 comfort food dishes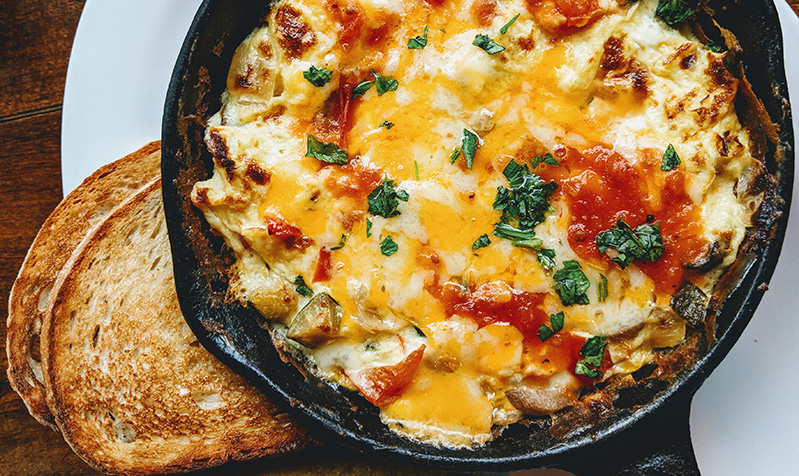 Mac n cheese
Macaroni and cheese is the ultimate dish for many childhood diets, and it just might be the most popular comfort food known to Americans. In fact, this country's obsession with the cheesy dish has been cited as a large contributor to the growth of cheese consumption in the United States.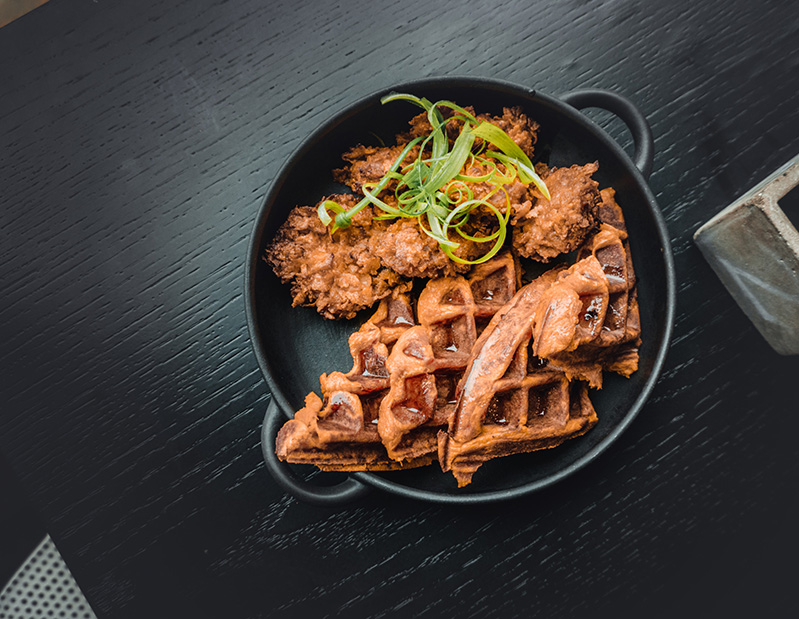 Chicken and waffles
It's crispy, hearty, and sweet. A true soul food dish, chicken and waffles take the best of breakfast and mix in the best of lunch for a truly unique down-home flavor.
Spaghetti and meatballs
An Italian classic that every American child has memories of enjoying during a weeknight dinner, spaghetti and meatballs evoke the ultimate nostalgic feeling. Pasta, in general, is known to be a comfort food but nothing is more classic than spaghetti and meatballs.
Grilled cheese
Grilled cheese is one comfort food that has an endless possibility of variations. From a variety of bread, cheeses, and add-ins, it's the perfect meal to get creative. Serve with a hearty soup for the ultimate nostalgic feeling.
Apple pie
If we think of American staple desserts, apple pie must be top on the list. Its warm hearty feeling gives instant flashbacks to grandmother's kitchen. When you add a little vanilla ice cream, it takes you straight to your childhood.
Fall is the perfect time to put comfort food front and center on your menu. While customers are looking for warmth during a chilly season, be sure to add items that will transport them to a warmer time. Keep in mind that these dishes might be consumed off-premise, and always test your dishes for carryout viability.