Catering is one of many foodservice segments to see a massive change during the past year, and changing plans has become second nature for many. The catering business has always been about thinking quickly on your feet, but the pandemic has made pivoting your game plan more important than ever. We'll walk you through the ways catering has changed during this season and how you can keep up with the scene.
Touchless Service

Buffet-style catering has been impacted by the pandemic more so than any other segment of the catering world. While events are happening again, the way we enjoy a buffet has changed drastically. Touchless service has become a trendy avenue to cut down on the number of hands touching a serving utensil. Each station will have a staff member present to serve guests, as opposed to helping themselves. This keeps the serving utensil down to a single touch and reduces the number of high-touch areas at a buffet.
Individual packaging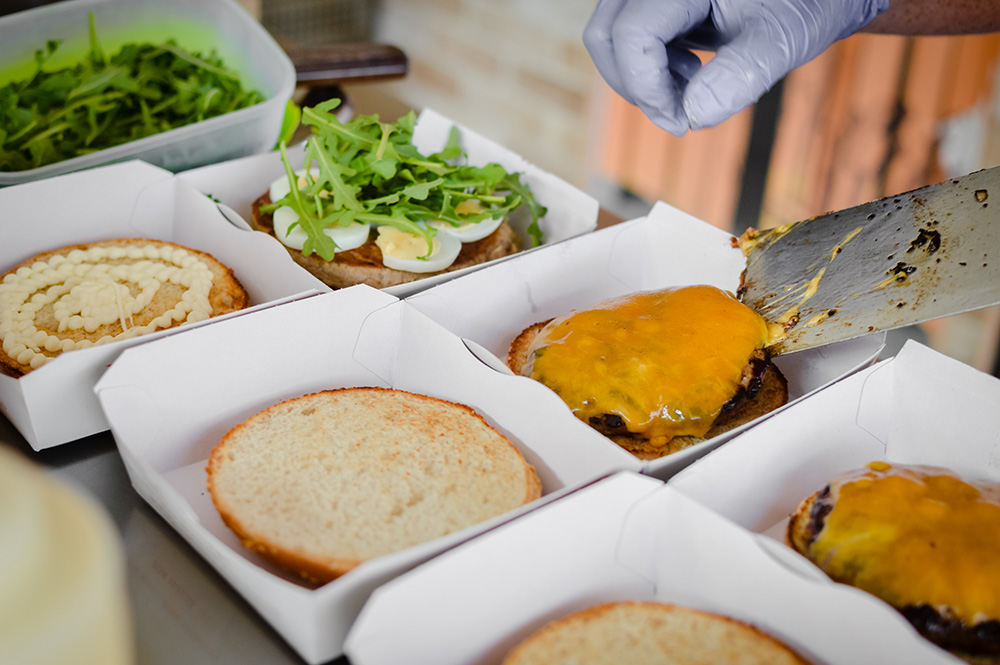 Packaging items in individual containers has found a home again in catering. Instead of large table spreads for hors d'oeuvres, many are turning to individually packaged items. For instance, single-serve charcuteries boxes, pre-made salads in a jar, and more! Remember, individually packed items will do better if they are room temperature by nature. It's also important to keep in mind many hot items will not hold up as well in a small container—think soggy french fries.

Catering to the outdoors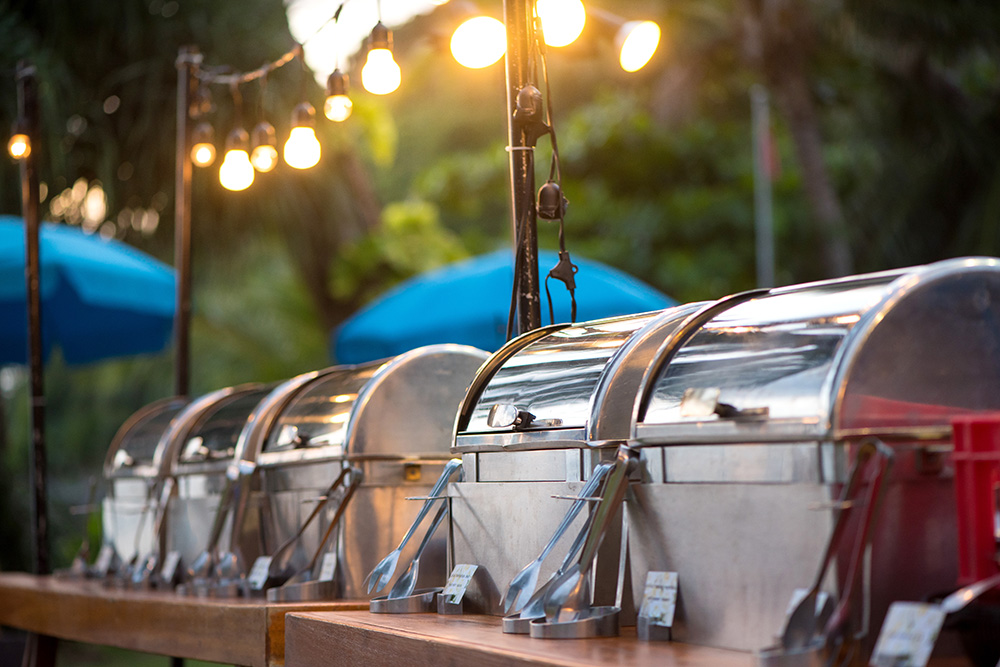 Many events over the past year have moved to the outdoors, which means a different set of rules. When creating a menu for outdoor eating, consider how the conditions might affect your guests. Some factors that may influence your decision are weather, noise level, and available space. For instance, it may not make sense to serve cold food in the cooler months, i.e., shrimp cocktails.
It's also essential to think about your equipment when catering outside, and always choose equipment that is compatible with an event space. Having the right equipment can be a make or break for your event, and you don't want to be caught without something. For instance, a lack of electrical power sources can be a big source of headaches if you're not prepared. SGC tip: always tour a venue at least a week before the event
Keep it cleaner than ever

Sanitation has always been a top priority in the foodservice industry, but it's now more important than ever to demonstrate a sense of cleanliness. Consider appointing an on-site sanitation manager to be present at all your functions. This manager can help clean stations as guests leave, refill sanitizers, and keep guests at ease during a crowded event.
The catering world will continue to evolve as you navigate a new normal for events, but it's important to remain consistent in your service. Introducing new practices will be an important part of the process for years to come, and you won't want to be behind on the trends. Take a look at your current practices every year, and implement changes that will increase your efficiency.