Sure, summertime is a great time for salads to make their way to the front of the menu, but Autumn is a great time to take a break from fall soups and add a twist to those summertime salads. They're light and fresh, packed with nutrients, and they're a great way to incorporate fresh garden finds. Incorporate root vegetables, warm spices, and tart apples to take your salad from a summertime classic to a fall staple. We'll set you up with the top ways to create a showstopping autumn salad.
Warm Salads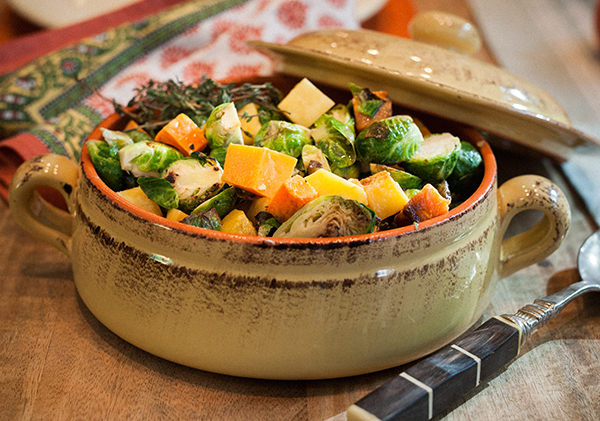 Salads are one of the most versatile ways to add veggies to a season famous for carbs. Mix up your autumn salads by serving warm salad creations that are not necessarily reliant on lettuce alone. With ingredients like whole grains, squash, bacon, beans, and potatoes, these warm hearty salads can actually hold their own against fall comfort foods.
When it comes to warm salads, roasting is one of the most pivotal steps in their success. Easily roast up carrots, brussels sprouts, and yams to add a hearty warmth to any salad. Don't forget that lettuce and cabbage can also be roasted for a warm crunch.
Salads made without lettuce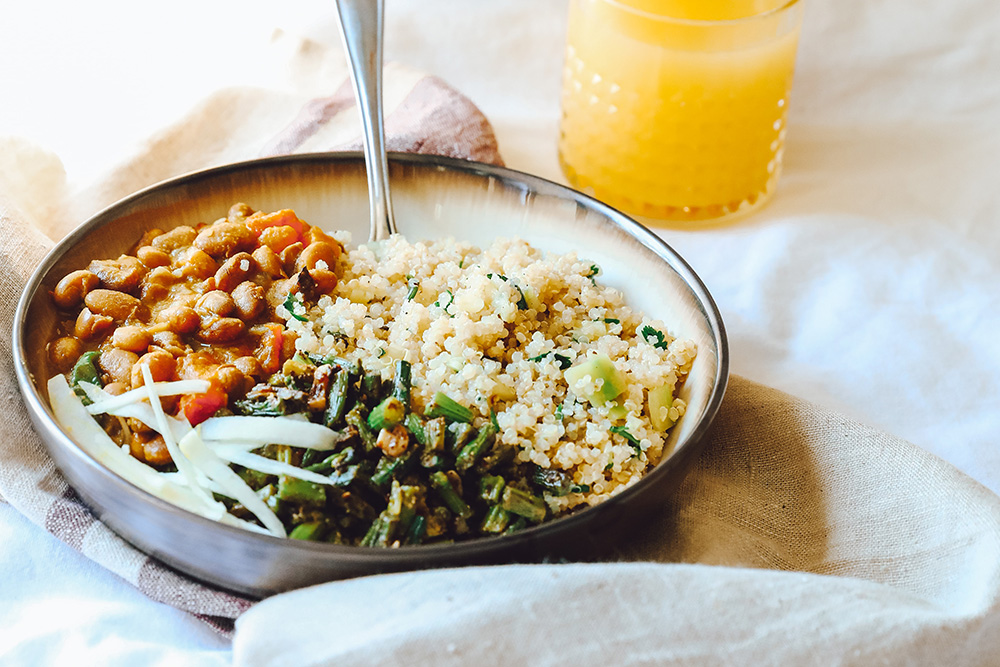 It's true, we think of salads as being made with lettuce as their base ingredient, but that doesn't have to be the case in every instance. Many autumn salads shy away from lettuce bases for more hearty bases. Take quinoa (pronounced keen-waa), for example. It's a great substitute for lettuce and can create a salad that is hearty enough to stand alone on any menu. Quinoa is high in protein, gluten-free, very high in fiber, and one of the few plant foods that contain sufficient amounts of essential amino acids.
Another base for autumn salads can be found with chickpeas. Chickpeas are a versatile legume that is exceptionally high in protein. The chickpea pairs well with a variety of Mediterranean foods, including tomatoes, red peppers, goat cheese, cucumbers, and more! Try mixing chickpeas with kale, walnuts, dried cranberries, and pomegranate arils for a fall twist.
Re-Invent the Classics

The Cobb Salad is one of the most popular salads out there for many reasons. It's a great mixture of easy-to-find ingredients, it offers plenty of protein, and it feels indulgent. We'll admit that the cobb salad is typically a summer specialty but who says you can't mix up the classics? Adding in roasted butternut squash, apples, cranberries, and toasted pepitas, take the Cobb Salad to another season. Swap the blue cheese for goat cheese, and you have an even tangier fall salad.
Not to be outdone, the Caesar salad is also high on the list of coveted salads in the United States. But that doesn't mean it needs to be predictable. Fall up the Caeser salad by replacing the romaine lettuce with shaved Brussels sprouts and adding roasted butternut squash, apple slices, pomegranates, dates, and top with sweet and salty pecans. It's a fun twist on the Caesar that's sure to leave an impression.
Smoked Salads

Cooler weather is the perfect time to get out the smoker, but did you know you can smoke salad? Placing a head of lettuce into the smoker for 20 minutes can give a salad that smoky flavor that you miss when meat is not present. Smoked vegetables also make for a great addition to a salad. Consider squash, corn, onions, and even nuts to give your salad a distinctly smokey flavor.
Creating a showstopping autumn salad is all about using versatile ingredients that pull from the fall harvest. Remember, your autumn salad should rely heavily on the vegetables that are currently in season. Think smart and always use vegetables that can easily be incorporated into other parts of your menu.