The COVID-19 pandemic, brought on a boom in plant-based sales, as consumers looked for products to improve their health. Although, this boom isn't all that new, plant-based foods have been on the rise for several years, with no clear signs of slowing.
Plant-based foods posted a 27% growth rate in 2020 for a retail sales worth of over $7 billion, and that number is growing every day. With 58% of consumers wanting to increase their intake of plant-based foods, there is a large market to be had.
With plenty of opportunities to differentiate, plant-based options give way to an expansion of menu offerings while filling a health-conscious void. During the more relaxed time of summer, consumers find themselves breaking from their routines and trying new foods. That's why summertime is the perfect time to introduce brand new plant-based items onto a menu.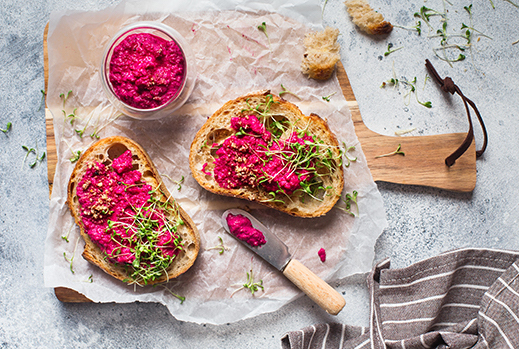 Adding color to menus
Not only do plant-based foods offer a lighter, less heavy summertime option, they are also jam-packed with color. What screams summertime more than bright reds, yellows, and greens? Plant-based menu offerings can bring vibrance to otherwise bland-looking items. These colorful items invite the gaze of a camera for a quick Instagram photo and some free publicity!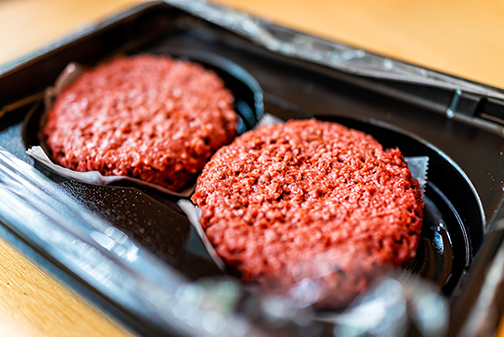 Plant-based meat
Healthier plant-based meat is on the rise. With the introduction of meat alternatives into mainstream restaurants, the idea of plant-based meat is becoming common practice. For instance: Burger King, which has recently entered the game of meatless burgers with their impossible Whopper. The new whopper is made from plants and boasts that meat lovers alike can't tell the difference. According to Restaurant Brands Internation CEO Jose Cil, the Impossible Whopper was one of the most successful rollouts in Burger King's history. Adding a plant-based meat option to a menu can spark intrigue in a time when the curious are willing to give it a spin.
Keep it fresh - keep it local
While consumers are demanding healthier options, plant-based items give way to an array of new menu possibilities. Keeping plant-based items fresh and local is the best way to continue community involvement. Consider partnering with a local farm for the freshest fruits and vegetables.
Offering vegan and vegetarian-friendly menu items can do wonders for inviting new patrons that would otherwise look over an establishment. However, it is important to note that these plant-based menu items require more prep time for back of house. Keeping fruits and vegetables on hand that require minimal washing, slicing, and dicing is the smartest route to profitability.
| | | | | |
| --- | --- | --- | --- | --- |
| SGC# | Description | Pack | Size | Brand |
| 735249 | NUGGETS VEGGIE CHICKEN BUFFALO | 160 | 1 OZ | MORNINGSTAR |
| 719270 | BURGER PATTY INCOGMEATO | 36 | 4.23 OZ | MORNINGSTAR |
| 218744 | IMPOSSIBLE BURGER PATTY 4 OZ | 4 | 2.5# | IMPOSSIBLE |
| 218457 | BURGER VEG BASED BLACK BEAN- S/O | 48 | 3.4 OZ | GARDENBURGER |
| 218461 | BURGER VEG BASED GARDEN ORIGINAL | 48 | 3.4 OZ | GARDENBURGER |
| 666231 | BURGER VEG GARDEN GARLIC & QUINOA S/O | 48 | 4 OZ | GARDENBURGER |
| 376711 | BURGER VEGGIE VEGAN PATTY- S/O | 48 | 3.4 OZ | GARDENBURGER |
| 717005 | SAUSAGE INCOGMEATO | 48 | 2.25 OZ | MORNINGSTAR |
| 381633 | BURGER BLACK BEAN SPICY S/O | 48 | 3.25 OZ | KELLOGGS |
| 381444 | BACON IMITATION STRIP- S/O | 12 | 5.25 OZ | MORNINGSTAR |
| 470362 | BURGER VEG BLACK BEAN HOMESTYLE | 48 | 4.25 OZ | MORNINGSTAR |
| 384112 | CORN DOG MEAT FREE- S/O | 8 | 4 CT | MORNINGSTAR |
| 557411 | HOT DOG VEGGIE- S/O | 8 | 8.4 OZ | MORNINGSTAR |
| 218460 | PATTY VEG BASED BREAKFAST WR-I S/O | 112 | 1.3 OZ | MORNINGSTAR |
| 647666 | PATTY VEGGIE CHICKEN S/O | 64 | 2.5 OZ | MORNINGSTAR |
| 683731 | SAUSAGE CRUMBLE VEG BASED WR-I S/O | 160 | 1 CT | MORNINGSTAR |
| 218523 | SAUSAGE LINK BREAKFAST IMITATION- S/O | 1 | 168 CT | MORNINGSTAR |
| 232237 | CHORIZO CRUMBLE PLANT BASED-S/O | 2 | 5# | HORMEL |
| 232235 | PEPPERONI STYLE TOPPING PLANT BASED-S/O | 2 | 5# | HORMEL |
| 232234 | PROTEIN GROUND PRODUCT PLANT BASED-S/O | 12 | 1# | HORMEL |
| 232236 | PROTEIN TOPPING ITAL STYLE PLANT BSD-S/O | 2 | 5# | HORMEL |
| 578856 | MEATBALL GARDEN MEATLESS CLASSIC- S/O | 8 | 12.7 OZ | GARDEIN |
| 595168 | PROTEIN GROUND CRUMBLE GF S/O | 1 | 10# | GARDEIN |